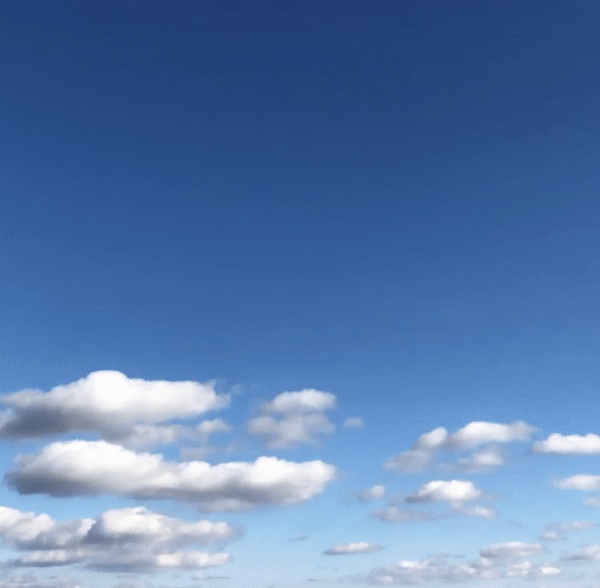 Blue Sky or Sky Blue? is an interactive art installation by Andrew Herzog that explores and illuminates the spectrum of color in our sky. This exhibition is on view at Race Street Pier in Philadelphia.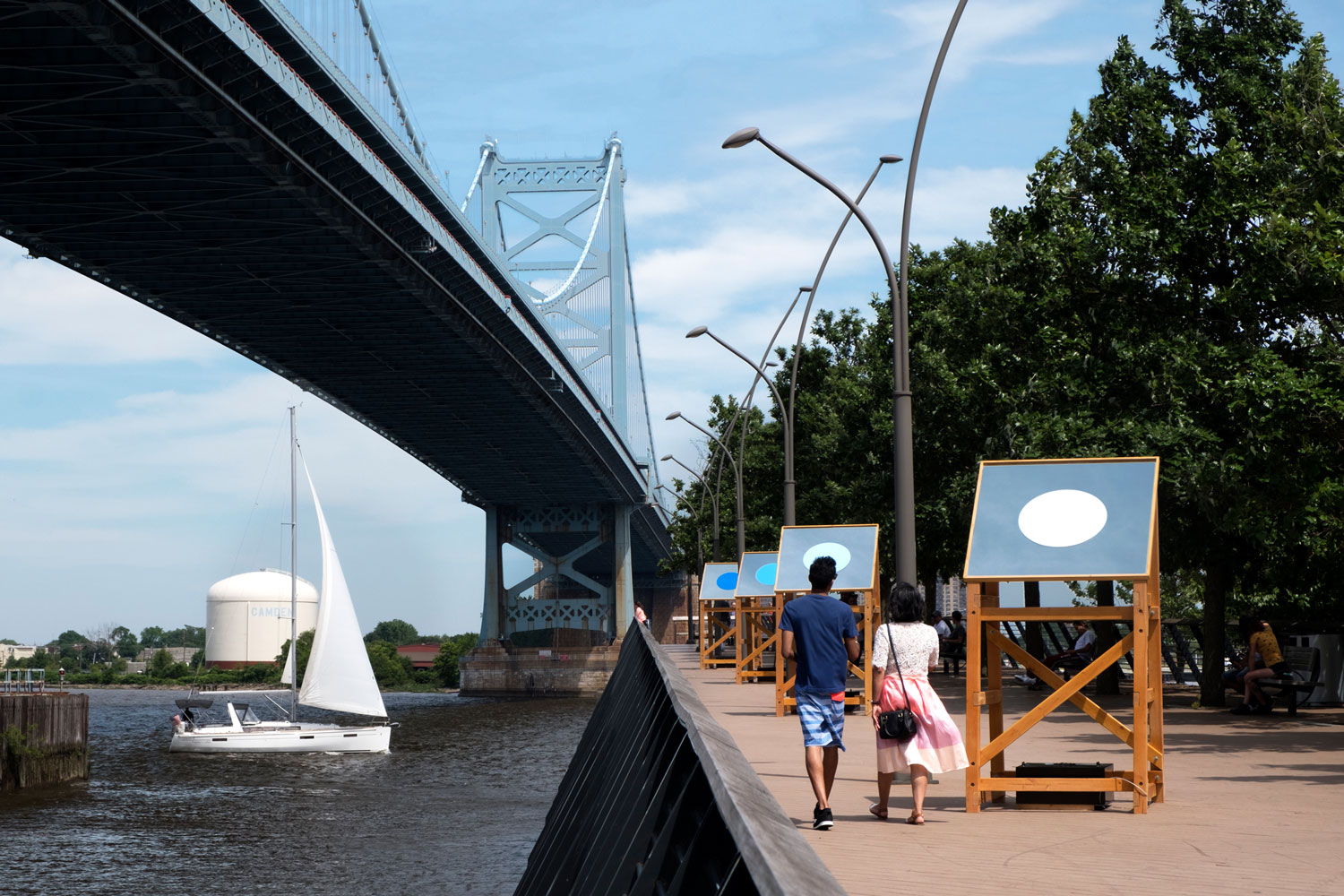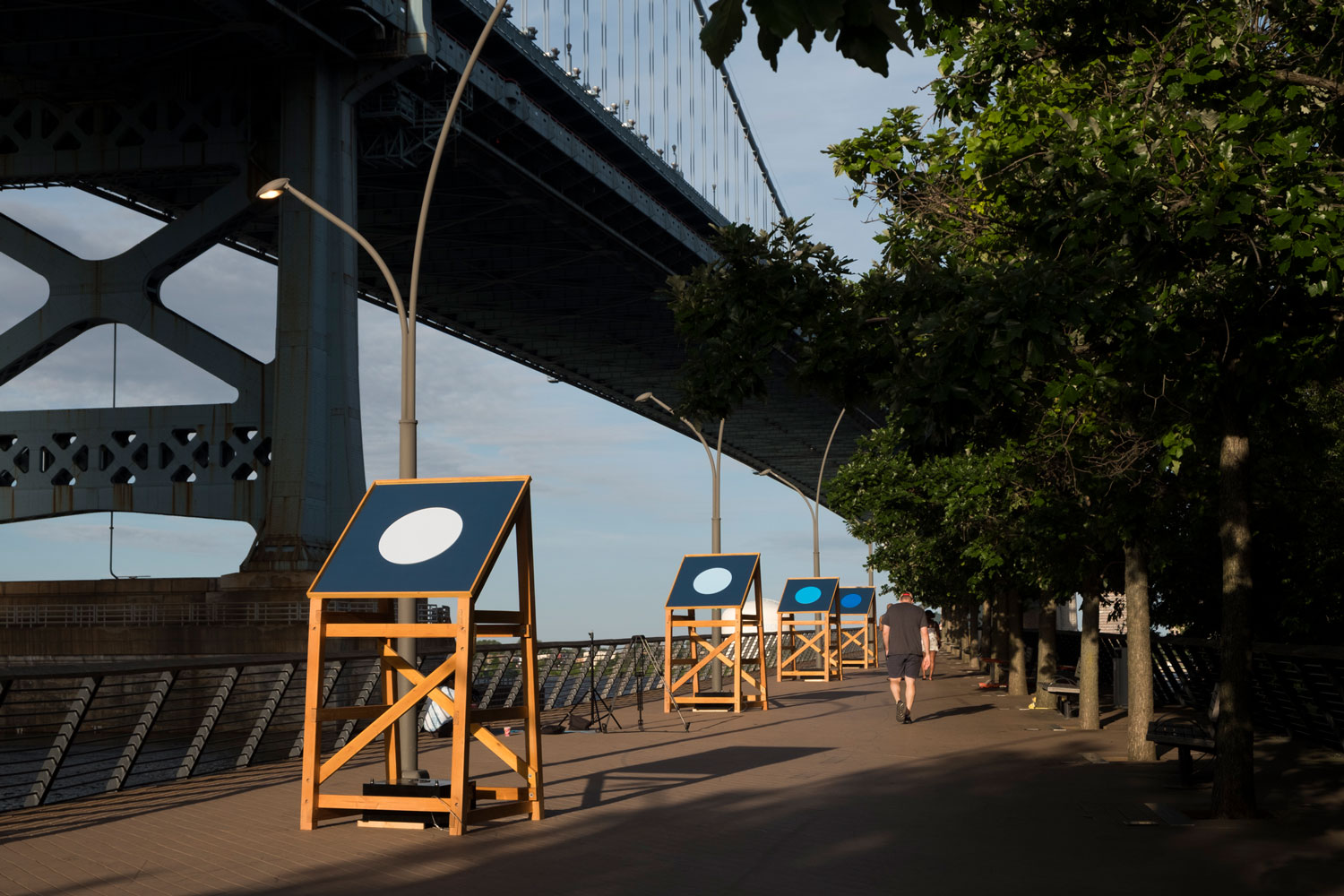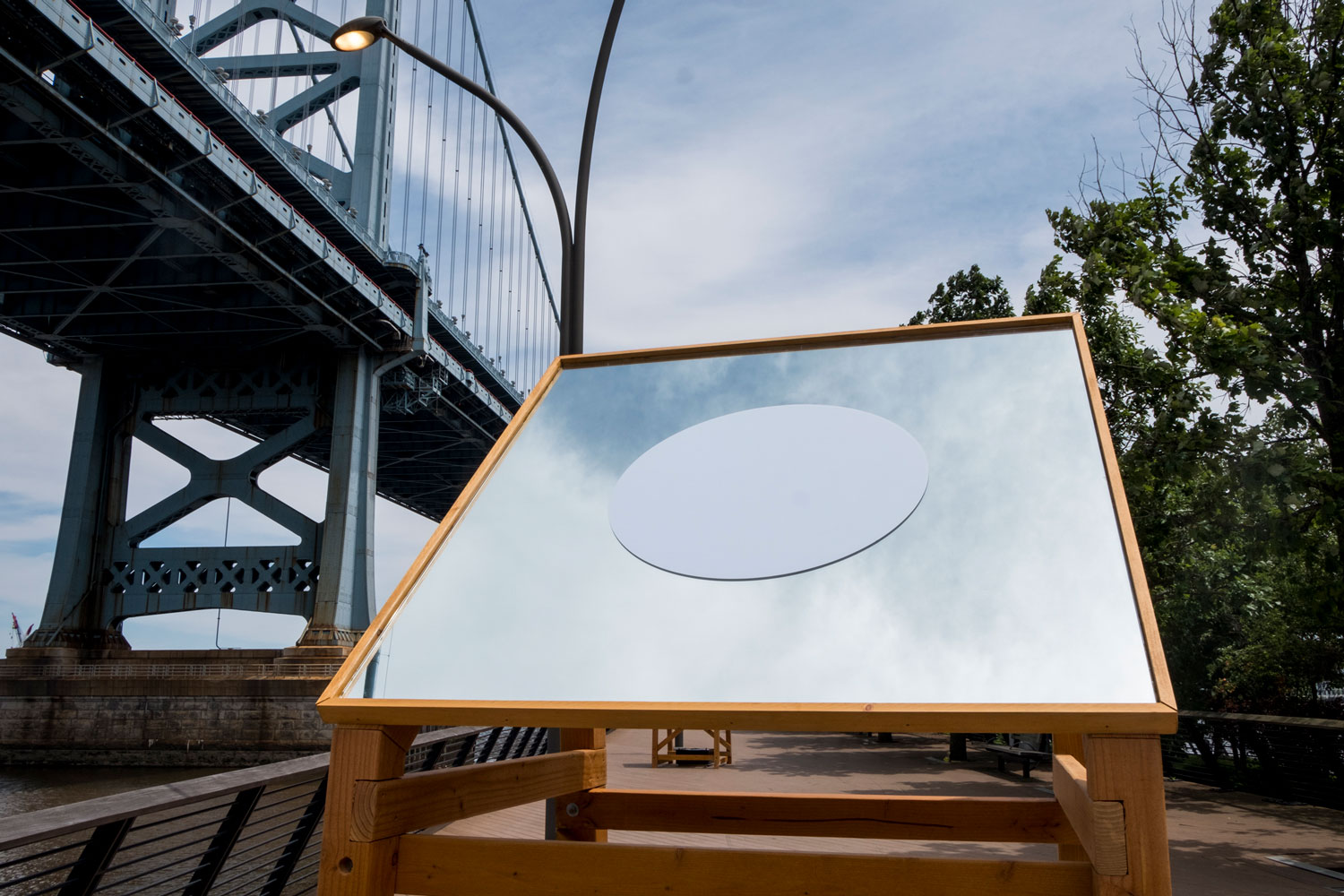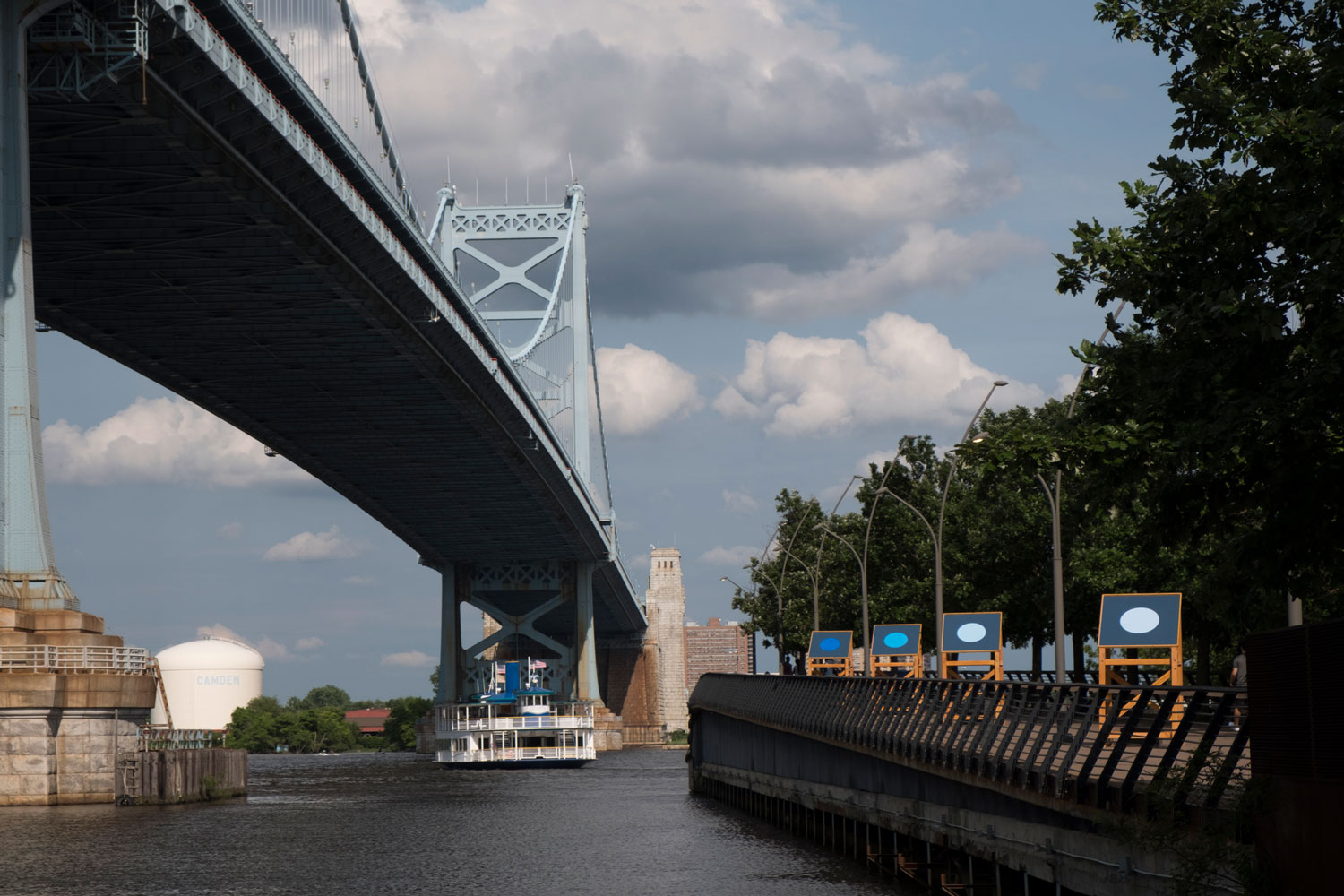 The exhibition contains four large-scale mirrored sculptures. Each mirror is elevated at a different angle to reflect the sky. The mirror's surface contains a subset of blue dots. As viewers walk through the installation, viewing the sky from different perspectives, the structures are used as instruments of measurement.
ON VIEW AT RACE STREET PIER
JUNE 8TH - JULY 8TH 2019

OPENING RECEPTION
JUNE 8TH 11:00 AM - 3:00 PM
Ever changing, this public art exhibition offers an opportunity for its visitors to explore the sky changing color dynamically throughout short periods of time. Through this self guided exploration, Blue Sky or Sky Blue? reconnects its visitors with the shifting natural rhythms and dynamism of our inhabited environment.
From the inception of this project, the color of the sky has been closely regarded and studied. Through that research, 4 blues were selected that would be used as the measuring units for the installation. The blues go from very saturated blue of a sky on a day with no clouds and great visibility to a less saturated almost grey-blue of a cloudy day.
Andrew Herzog
—
Artist

Andrew Herzog is a mixed media artist and designer based in Brooklyn New York. Herzog investigates the idea of prioritized sight. Valuable, yet malleable, prioritized sight is how we choose, consciously or unconsciously, the things we see; what we engage or empathize with; and what we understand or misinterpret, with varying degrees of implication.
Ryan Strand Greenberg
—
Curator

As a curator, Ryan Strand Greenberg works primarily in Philadelphia Pennsylvania alongside community members and private, public, and civic institutions. He works with artists from all backgrounds on interdisciplinary projects that reinterpret public space and cultivate inclusive conversations about the past, present, and future of Philadelphia.
Acknowledgements
—


Special thanks to The Franklin Institute in Philadelphia for generously funding this project through the Philadelphia Science Festival.
Copyright Andrew Herzog 2019